Many different types of restaurant promotions, such as themed dinners, happy hour and live entertainment.
Digital version
Search Where to Eat Phuket
Choices!
It doesn't matter how many Phuket restaurant options there are, if you don't know about them, what's the point? If you've no way to compare them, how can you decide?
Yet dining out in Phuket — whether for a special occasion at a restaurant brimming with atmosphere, or for a casual local Thai-style lunch – is probably the most important, and potentially one of the most memorable, elements of your visit to the tropical island of Read more ...
Top 10 most viewed
restaurant on our website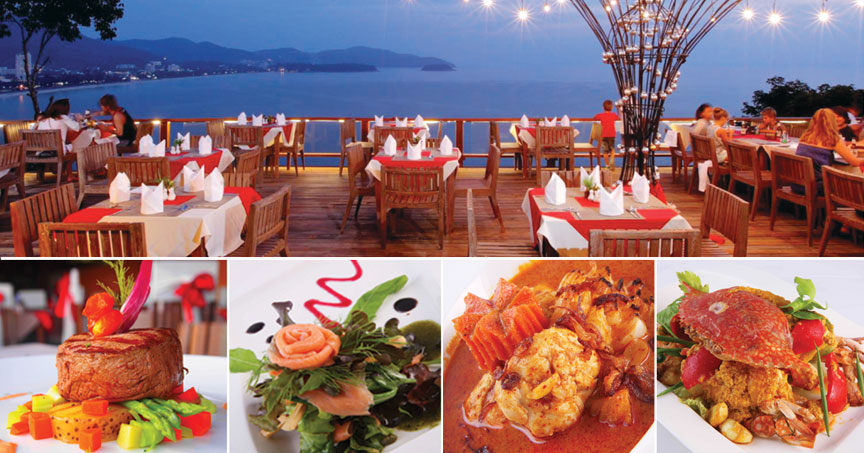 See 7 more restaurants...
Editor's choice:
Phuket restaurant reviews
@ Ao Makham
Convenient parking in the car park adjacent to the resort lobby, then the option of an electric cart ride (if you ask politely) or down a few flights of stairs to the funicular railway ride down the steep hill to the resort's beachside and a stroll along the waterfront and you're at Panwa House. ...
Read more ...
Phuket restaurant recipe:
by Chef Jordi Valles Claverol
Seal the salmon, the sherry and a pinch of salt in a vacuum bag and cook it 20 minutes at 50C in an immersion cooking bath.
Read more ...